7 Ways to Improve Your Influencer Marketing Strategy & See Real Results
Category:
Content Strategy
15 May 2018
Back in the late 90s/early 2000s, blogging was a niche hobby that only early-adopting teenagers – and what some viewed as Zuckerberg-esque 'geeks' – indulged in.
I don't need a history lesson – take me to the influencer marketing strategy tips!
Back in the late 90s/early 2000s, blogging was a niche hobby that only early-adopting teenagers – and what some viewed as Zuckerberg-esque 'geeks' – indulged in. It was a sort of secretive, unexplored part of the web that allowed introverted people to express their personalities and forge new relationships with likeminded people across the globe on platforms such as Livejournal and Blogger.
Fast-forward a few years, and the blogosphere was becoming a Thing: a more widely-used, socially acceptable way of expressing (among other things) personal style and creativity. Fashion blogs, and then Youtube channels, gave people a platform to become 'influencers' in their own right, removing the omnipresent layer of brand partnerships and advertising that consumers were so used to in fashion magazines.
Style inspo for the people, by the people
People would follow girls just like them to find out what they were wearing, where they were buying it, and how they were styling it; safe in the knowledge that they were engaging in a completely authentic, two-way relationship.   
It wasn't long before brands started realising the potential of these 'influencers', and the landscape started shifting. We began to see more and more gifted products appearing in videos or blog posts, as brands and beauty companies raced to reach these audiences who were so invested in what bloggers were saying.
It's not an influencer marketing strategy to identify a popular blogger, and send her freebies in the hope that you'll be featured on her blog.
Matter of Form's Head of Influencer Marketing, Rachel Clay has been at the forefront of digital PR since 2010, and so we tapped her up for her tips to improve the value of an influencer marketing strategy, as it's evolved from an structured and unregulated practice, to the strategic discipline it is today.
7 Tips to Boost Your Influencer Marketing Strategy in 2018
1. Value Engagement Over Reach
Instagram posts are now shown in users news feeds in order of popularity: i.e, those with the most engagement. If a post receives less than 1.2% engagement, it will only be seen organically by a maximum of 20% of an influencers' audience, and some experts estimate the maximum visibility to be as little as 10%.
"Even without this statistic, engagement should be the main consideration and success metric. If people aren't engaging with the content, it isn't impactful, no matter how many people see it."
2. Justify Influencer Selection with Data
Detailed demographic data is now available for all influencers, allowing for profiles to be accurately selected based on the relevancy of an influencer's audience and ability to reach your target consumer. Rachel recommends Deep Social as her weapon of choice.
3. Make Long Term Commitments
In order to maximise results and create authenticity, invest in long term relationships which will ultimately convert influencers into brand ambassadors. This will ensure regular content and the opportunity to engage audiences in long term storytelling.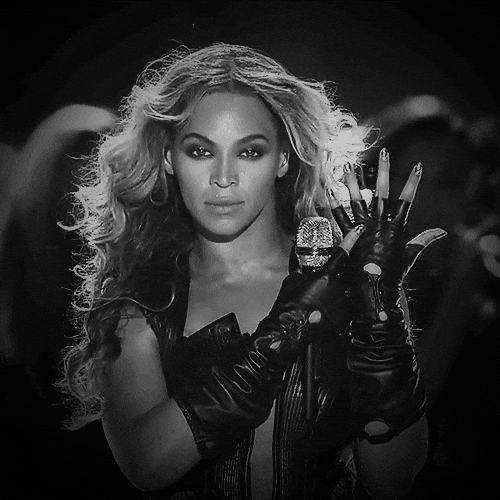 In other words, put a ring on it.
4. Collaborate, Don't Dictate
Influencers are innately creative people with defined styles and it's these styles that have attracted their audiences. Respect this style when working with influencers and allow them creative freedom. A relationship built on mutual trust is one that will succeed.
"You have to remember that influencers are the experts at engaging their own audiences."
5. Innovate Your Approach
Influencer campaigns don't need to just be built around product placement, they can be experience based, tell the story of a brand or show your product in a new light. 
Cartier launched their men's fragrance, L'Envol, not with male grooming or even lifestyle influencers, but with travel photographers to bring the personality of the fragrance to life. 'L'Envol', meaning 'the flight' in French, was the inspiration behind the campaign which highlighted travel and adventure as key messages associated with the fragrance.
"The industry has evolved and there is now a clear difference between influencer advertising and influencer marketing."
6. Measure Varied Success Metrics
Think beyond reach when defining success metrics and look at engagement rate, sentiment, interactions and impressions as well as the results of any trackable links. Any influencer marketing campaign is multifaceted and so it's important to define those KPIs at the beginning, so you're more likely to justify budget to use them in future.
7. Work with Micro-Influencers
Don't get swept up in thinking you have to work with the biggest names in the game. Linked to our first recommendation, micro-influencers have much higher engagement rates than their macro counterparts. Micro-influencers, commonly defined in the UK as those with between 5-70K followers on Instagram, also often have very targeted audiences and offer higher ROI.
Want more? Take a look at the news and photos from our Influencer Marketing 2:0 breakfast event, hosted in Mayfair. Interested in working with us on an influencer marketing strategy in 2018? Get in touch today.