Last week, around 50 of the luxury industry's marketing powers descended on The New Craftsmen's beautiful, 19th-century gallery space in Mayfair for our Influencer Marketing 2:0 breakfast. This event also marked the culmination of many months' work with this one of a kind British craft brand as we recently launched their revamped eCommerce site.
Guests mingled over coffee and admired contemporary craft from the New Craftsmen's network of makers, before being seated for the main event.
https://www.instagram.com/p/Biwq0JnAL5n
Hosted by our Head of Influencer Marketing, Rachel Clay, the event keynote presentation explored the evolution of the practice, from a new and unstructured marketing activity, to the established and strategic discipline it is today.
This was followed by a panel Q&A with two luxury lifestyle influencers – Shini Park of Park & Cube, and Mike Quyen of QMike, who shared their insights on forging successful partnerships with brands and how to maintain authenticity in a crowded market.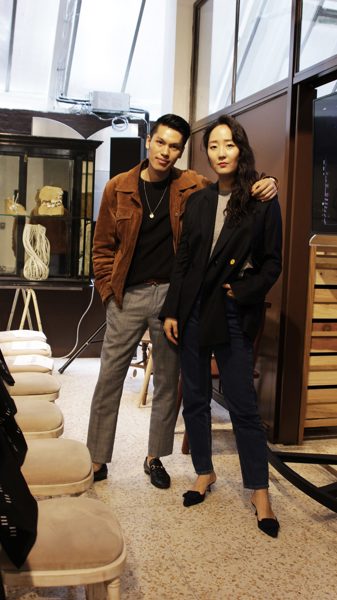 Luxury lifestyle influencers Shini Park and Mike Quyen
You can't make an omelette without breaking a few eggs – and apparently, you can't host an influencer marketing event without smashing an expensive vase (which was gracefully executed by Matter Of Form's very own COO, Fred). Frankly, we think that's a sign of a jolly good party.
Interested in hearing more? Here are Rachel's seven top tips for boosting your influencer marketing to gain real results. Want to work with us? Get in touch to find out how we could help.