Mattel made this shift quite literally, by making Barbie her own Instagram page and stacking up a staggering 2.1M followers in the process. Traditionally a brand that prided itself on Barbie as a blank canvas on which little girls and boys could project their own dreams, crafting the doll a distinct personality – entrepreneurial, mindful, friendly – for the first time, similar to a real world influencer, allows the brand to forge a connection with a whole new generation of children.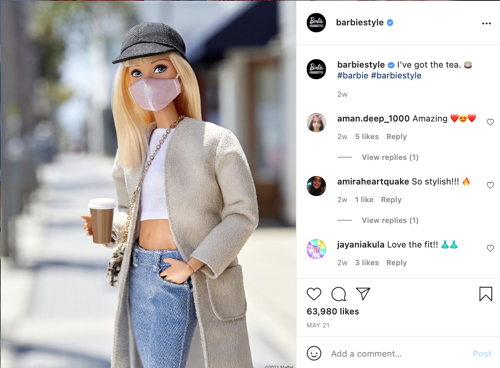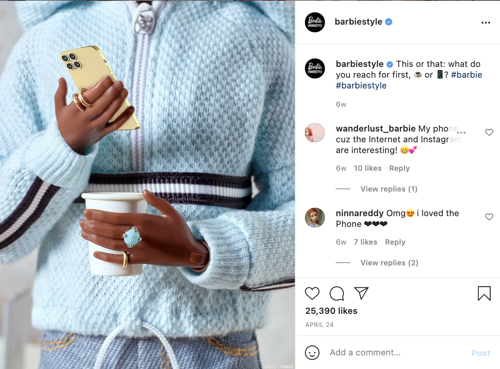 Barbie is not the only example of a brand confident enough to carve out a brave online persona. Even Apple – arguably the most sophisticated tech brand on the planet – has a playful, bold and evocative brand personality. Steve Job defines Apple's personality as "non-corporate, artistic, sophisticated and creative." This manifests itself in the likes of an AirPod Pro video ad that I've replayed more than a dozen times and website copy so engaging that it manages to make learning about iPhone 12 accessories entertaining.
The goal with brand personality is to cut through the billions of pieces of digital content in the virtual world in order to grab the ever-fleeting audience attention (which has officially dropped to a time-span of eight seconds), so think big and don't be afraid to be a little weird.
It's also important to acknowledge that, like people, brands should behave differently on different channels. On LinkedIn, we'll be a little more buttoned up than on Snapchat. Our Instagrams will likely take a slightly different tone than our emails. After you define your distinct personality, putting loose guidelines around how your tone, look and feel changes across channels will help you create a holistic brand experience in a digital environment that's appropriate and engaging.
4. Define values you actually plan on living
Generic values are in-actionable values. 
Gone are the days where it's optional for brands to partake in important global issues. Social media, mounting frustration and distrust in the public sector and the growth of collective action means that we're relying on brands to become platforms that speak up, and take real action to make the world a better, fairer and more inclusive place. 
But, as Victoria Cook from Mindshare correctly warns, "whatever you do, it has to fit with your brand identity, because if it doesn't consumers will react to that really quickly and not believe you". 
She's right. A quick Google search of 'brands in trouble for purpose-washing' (or if you're Gen Z – 'woke-washing') quickly surfaces thousands of tweets, posts and articles such as the two below, which demonstrate just how 'navigating the waters of social advocacy is far more difficult for brands than many want to acknowledge, and that the price of getting it wrong can be extreme.' (HBR)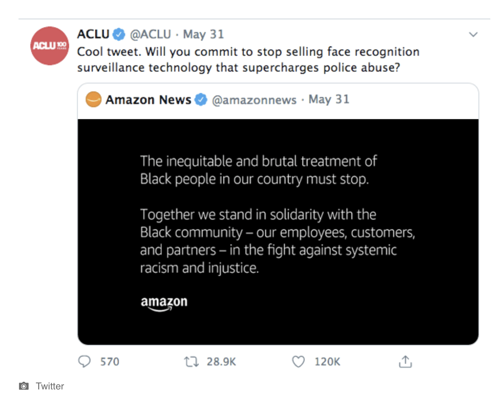 We've realised that talk is cheap, and brands who post on social media without actually doing anything are full of it. So how do you use your digital platform to activate your brand in the right way, simultaneously empowering your organisation to help build a better world while safeguarding itself from purpose-washing? It starts with having non-generic, genuine values that reflect the real culture you've created and the beliefs you stand for. Using these values to decide on and define the types of causes you relate to and issues you want to speak up on will help you focus your efforts and resources while starting to shield you from perceived inauthenticity.
Airbnb's mission (we believe in a world where people can belong anywhere) plus their four core values - Champion the Mission, Be a Host, Embrace the Adventure, Be a Cereal Entrepreneur - are rooted in the very early days of Airbnb. Unmistakably 'them', these values help Airbnb weigh in on important issues in a manner that feels honest and true. It helps them decide which initiatives to invest in (such as Project Lighthouse, which aims to uncover, measure and overcome discrimination) and it helps them communicate why – and how – they help, authentically.