Shunning booze in favour of jade eggs and vagina-scented candles, as we dunk ourselves in ancient baths of holy potions in the Himalayan mountains?
Well, not quite. Wellness is big business, but there are many factors contributing to its current boom across food, drink, fitness, travel and leisure. As we collectively become more conscious of our detrimental effects on the planet as humans, so too do we see it impacting in the way we treat our minds and bodies. It's all the same 'energy', if you're that way inclined. But even if you're not: it's impossible to dismiss the impact of wider cultural narratives on individual human behaviour, even unconsciously. 
Not too long ago, you could smoke in clubs and pubs in the UK. Even Gwyneth loved puffing on a Marlboro in the '90's: it's what people did. 13 years after the ban, even the most dedicated smokers now would agree that, quite frankly, we can't believe that was ever a 'thing'. 
Slowly but surely, we've seen a shift in respect towards our environment, and ourselves. We're looking inward more. We're acknowledging mental health – even men's mental health, which was historically taboo. Women are striving to be strong, not skinny. We're not starving, we're nourishing. So it's hardly surprising that we're seeing a shift in wellness trends across many sectors.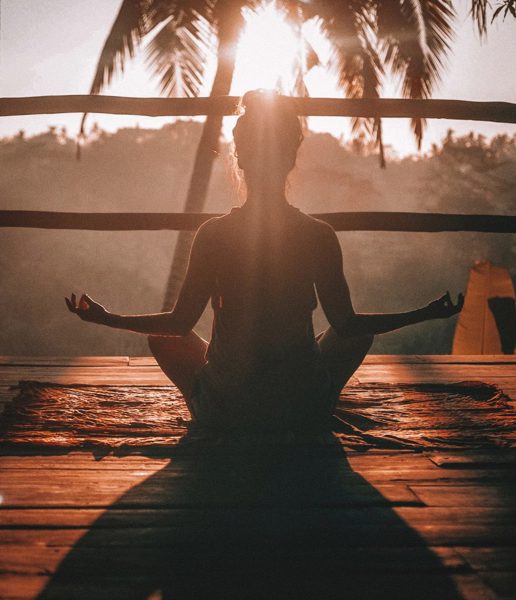 ABTA's report states that 'more people than ever are seeking new ways to alleviate stress, reduce illness and boost wellbeing.' A week on a beach drinking cocktails and reading a novel no longer seems to cut it. 
Forecasting agency WGSN, states that the fitness industry has shifted focus in the past year from performance, strength and shape, to wellbeing and mental health. That's huge. London has meditation studios that offer sessions of 'energising breathwork' for £22 a pop. Even mainstream gyms like PureGym offer 'Stretch Classes' which are focused on breathing, mindfulness and yoga poses –– the fluorescent strip lighting slightly ruining the vibe, but the thought is there (quickly forgotten, focus on the breath). 
As we've touched on before, we've seen an increasing demand for experiences over products, especially among Millennials and Gen Zs. Some cynics would argue this is due to the desire for an aspirational Instagram grid, but others would be more generous. Either way, time and again we're seeing that 'authentic' and wholesome experiences are valued over frivolous, instant purchases. 
So, just think what awaits us when we go further afield than our cities and towns, to warmer climes and countries rich with Eastern wisdom.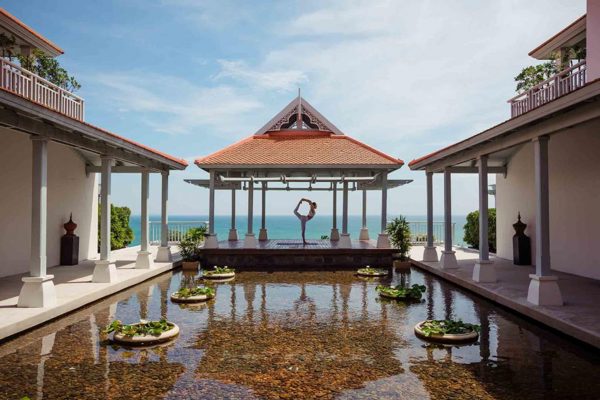 Amatara Wellness Retreat, Phuket, Thailand
At the luxury end of the spectrum, surrounded by lush tropical foliage, Amatara Wellness Resort in Phuket offers a yoga platform with panoramic sea views, Moroccan hammam, gym, fitness studios and beach. Programmes are varied, with focuses on fitness, detoxing, stress relief, strength and even improving sleep. Journal-writing and meditation classes help guests rediscover themselves, away from the distractions of technology and work. 
Guests of retreats like Amatara are often seeking transformational experiences to rejuvenate, heal and gain self-confidence; as well as wanting to properly disconnect from the hectic pace of life at home with a digital detox. Some wellness retreats insist that you hand your phone in on arrival, so as to fully experience the benefits of the programme.
The internet has made access to alternative thinkers more accessible. People are questioning the Western attitude to spirituality more and more. While wellness can be considered a current trend, it's gathering momentum in a more meaningful way, beyond buzzy beauty products and overpriced yoga classes.