With the introduction of the Amazon Key and the rise of the Smart Home, we explore how the on-demand economy is shaping smart homes and security
While tech enthusiasts have been filling their homes with the latest gadgets for decades, efforts to automate manual processes have often resulted in clunky, disparate systems that are wildly expensive: blinds that rise uncertainly before daybreak; lighting systems with incomprehensible interfaces that leave you in the dark and insecure fingerprint locks that refuse to admit they're wrong.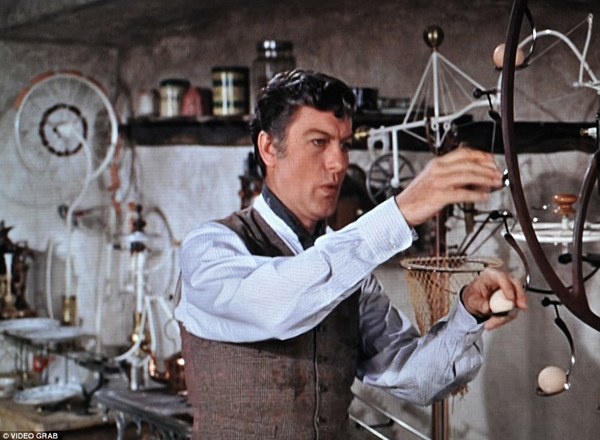 Things have moved on since the breakfast contraption from Chitty Chitty Bang Bang (1968)
Google's well-publicised acquisition of Nest – a brand focused on creating a 'thoughtful home' – in 2014 marked the beginning of wider consumer interest in smart home tech.
But, despite emerging standards such as Apple HomeKit and Google Home (neither of which are exactly news), there's been a surprisingly limited range of (useful) products in either ecosystem.
The 'Last Mile' Problem
A 2016 survey found that 11 million packages are stolen from U.S consumers' doorsteps each year; 74% of which are stolen during the day when homeowners are at work.
This is a huge issue for consumers — and Amazon, who suffer 'Last Mile Problem' — the perennial issue that logistics and shipping become increasingly difficult and costly to manage the closer you get to the end point. Missed deliveries, returns and lost parcels add to the problem.
Investment in Amazon Lockers, drop off and collection points are an interim measure. Chinese counterpart Alibaba have spent billions on networked 'rural service centres', with thousands of village stores effectively transformed into pickup points.
On-Demand Innovation
We're used to eCommerce, and we want things fast. With virtually free delivery expected as standard, we're beginning to order lower value items, household essentials and food.
Amazon 'Dash Buttons' prove the trend, and will no doubt go some way toward disrupting your corner shop. These little wi-fi enabled adhesive buttons – which you pay for the privilege of installing – will activate an order to top up depleted supplies of your favourite everyday products when you're running low. They're designed to be stuck in convenient places – a branded reminder with an action attached if you will – under your sink; in the bathroom; in the larder.

Unsurprisingly, there's a huge pull across categories, from FMCG and low loyalty essentials such as Heineken, Gillette and Andrex; all of whom were quick to jump on board, with the promise of potentially huge customer lifetime values.
The smaller the value of the items we expect to receive, the bigger the problem gets. In the business of physical delivery, analogue locks are an archaic end-point, and an intolerable point of friction.
Left on the Shelf.
In a sense, it's extraordinary that we still accept physical keys as a norm. They are unwieldy, impractical, scratch phones and leave holes in pockets.
Outside of the growing desire to have deliveries right here, right now, we also share our physical assets more than we have ever done before (and with a greater and more varied set of people)— be it homes, cars, parking spaces, pets in some cases.
An expensive housing market has led to greater cohabitation — those who do own homes often enjoy additional revenue from short term rentals, even if only to travel more and use the same services to rent apartments in new places. We work in startups, or shared offices where we still grant and revoke access with physical keys. We tire of our jobs faster than before – one to two years, versus five to ten a decade or so back.
All of this churn and change makes for a lot of lost keys, a lot of extra admin — a lot of fiddle in a market where technology has otherwise so effectively revolutionised how we market and share physical assets.
Voila. Your Key.
So — Amazon can get to your doorstep, it just can't get in through your door. Till now. As of last month, Amazon are now pushing their integrated lock and accompanying CCTV device, the Amazon Key: