Matter Of Form are delighted to have been selected to partner with SWEAR to deliver an exciting new eCommerce project this Autumn.
SWEAR were originally launched as an alternative shoe brand in 1995 by Jose Neves, who later went on to found Farfetch. The brand has a unique set of eclectic collections, with grunge and punk undertones. In early 2000 the brand broke into two categories — SWEAR London and SWEAR Alternative.
In 2017 the brand focussed on a complete revitalisation, unifying the two propositions. With board level oversight from Jose Neves and Natalie Massenet, the relaunch is the showpiece to an exciting new technology customisation engine.
We've been working closely with the management team to completely re-launch the brand in its newest incarnation — an exciting endeavor which will see us bring the world's first truly customisable sneaker to market.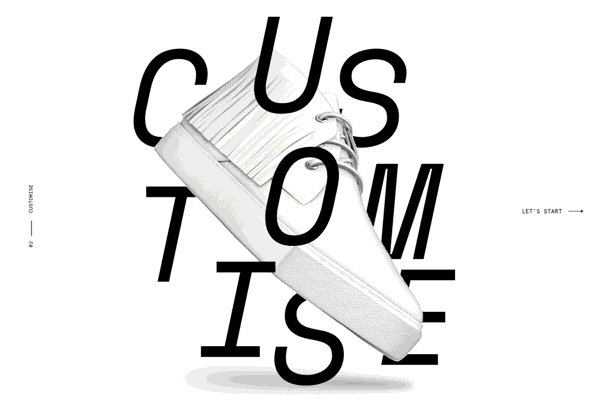 Matter Of Form have always specialised in the luxury sector, working specifically with brands who expect and deliver exceptional craftsmanship. Personalisation is a pertinent topic in the space and we designed numerous customisation options across roughly 10 key areas per shoe, resulting in an immeasurable array of outcomes. Materials range from the simple (think: suede and leather) through to the more outlandish (ostrich, python and alligator).
The re-launch will be supported by a prolific influencer marketing strategy; key individuals will customise products on a monthly basis, and marketing will be focussed on channels such as Snapchat and Instagram.
The MOF team have spent the first half of this year untangling an inherently complex set of user journeys. With personalised products its vital to progressively disclose the full range of options; accompanying users through the customisation funnel without ending in choice paralysis and drop-off.
Our outcome to date is bold and highly interactive; it's designed for the digital native, and isn't afraid to throw traditional eComm convention on its head.